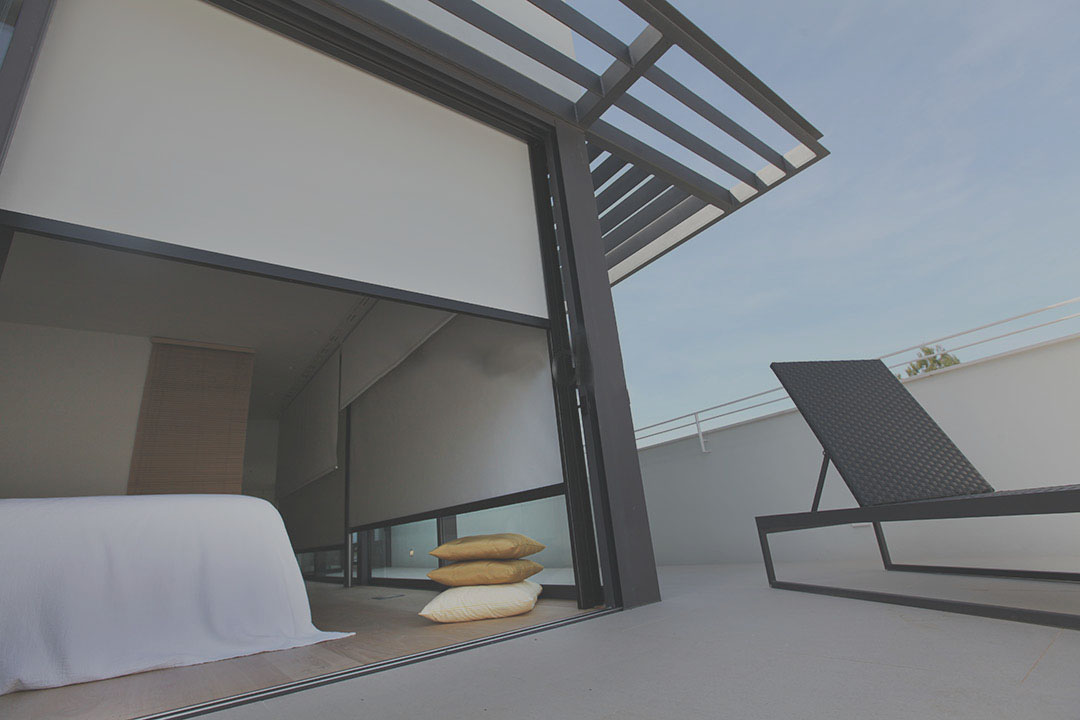 ---
Need an Exterior Shading Solution?
The zipper box system is an ideal solution for many reasons:
---
THE ZBOX CAN WITH STAND AREAS OF HIGH WIND (RATED FOR OVER 55 MPH WINDS)
WHEN PAIRED WITH BLACKOUT FABRIC, THE ZBOX PROVIDES A TOTAL BLACKOUT DUE TO LATERAL ZIP TRACKS
MADE OF 100% ALUMINUM WHICH MAKES IT RESISTANT TO RUST AND HARSH WEATHER CONDITIONS.
Download Product Overview
Stylish and Durable.
Designed for both interior and exterior applications. The zipper shade system offers a unique solution for many situations.
---
These outdoor exterior screens can help reduce energy costs, maximize outdoor sitting space and protect from damaging UV rays.
The locking zipper is welded onto solar shade fabric and inserted into the slim side-channel system. This prevents the shade fabric from being pulled out of the side-channel during inclement weather. The system is designed to fully retract into a self-storing cassette.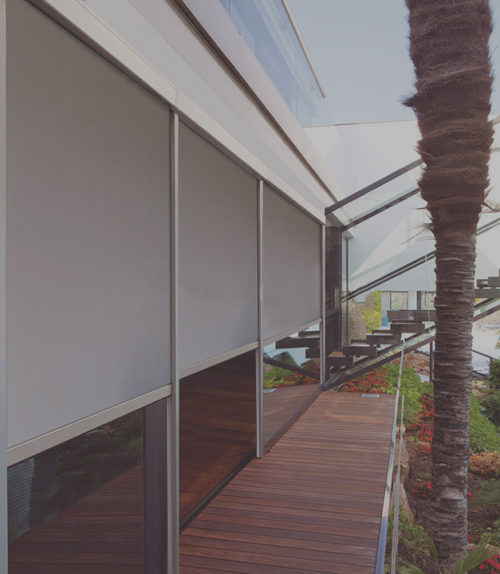 Interior Window Coverings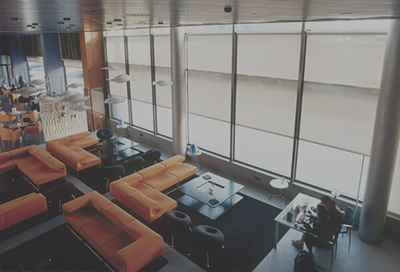 Roller Shades
This ever popular shade is available in high quality energy efficient fabrics which also offer glare protection with a touch of class!
Draperies
Whether basic and practical or  elegant window treatment, drapes are the everlasting window shade of choice!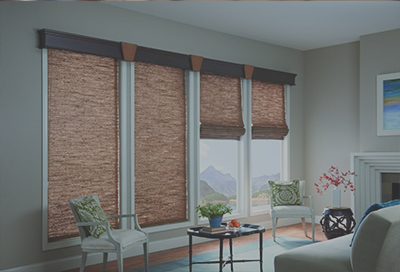 Natural Woven Shades
A collection of unique and aesthetic woven woods, bamboo, and rattan with both stained and painted finishes.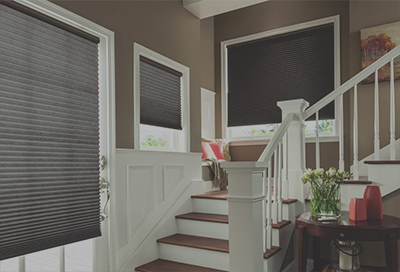 Cellular Shades
Want to stand out from the crowd? These multi-layered honeycombs are both practical and beautiful window covering options.